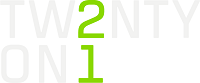 21Construction is a specialist fit out and refurbishment main contractor delivering exceptional change for their clients.
21 has a wealth of experience of working within a variety of different buildings throughout Central London and the Home Counties. Over the years, they have built close relationships with clients and consultants, as well as skilled trade contractors to ensure the best-in-class supply chain.
The Challenge
KMS Project-CRM is built on the hugely powerful Microsoft Dynamics 365 platform. 21 Construction were already using Dynamics 365 to manage their project and customer data and as often is the case, this had not been setup in the correct way to best suit the needs of a contractor such as themselves.
Mainly, there was no easy way to identify every project a company or contact had been involved in as there was no way of easily linking companies to projects and specifying the role that the company played.
Once seeing the KMS Project-CRM platform via an online demonstration, the business development team quickly understood that using a CRM partner that understands construction immediately pays dividends. This is how Dynamics 365 should be configured for construction.
The Solution
After an initial online demonstration, the decision was very quickly made that a migration to KMS Project-CRM was necessary.
With our Project-CRM solution containing most required customisations installed in the existing Dynamics 365 environment, KMS were able to carry out required works to migrate data from the out of the box Opportunity entity to our custom Project entity. This not only immediately resolved the issue of linking companies and contacts to projects, but also saved money on licensing as access to the out of the box sales entities were no longer required.
Work was completed with the 21 Construction team able to continue using Dynamics 365, with day to day use of the system unaffected. Once work began, the team were up and running using Project-CRM within around 2 weeks, with the power of Dynamics 365 and KMS Project-CRM ensuring the system had all functionality required.
"KMS Project-CRM is perfect fit for our business development needs – it is exceptionally user-friendly and intuitive as a programme, and easy to tailor to our individual needs. However, the most impressive part bringing KMS on board has been the service, and in particular the aftercare service which has been excellent: nothing has been too much trouble and KMS has always been mindful of our budget, trying to work out the most cost-effective solution for each change."
"It has been a pleasure working with the team at KMS!"
Alex Soltynski – Business Development Director, March 2021