Here at KMS we make it a point of pride to provide our clients with the most complete and comprehensive CRM solutions available on the market. To this end we use all available tools to ensure customer satisfaction, and can offer deeply integrated systems relying on a range of Microsoft Dynamics and PowerPlatform products, including but certainly not limited to PowerBI, PowerAutomate & PowerApps.
Microsoft Dynamics 365
Building on our Dynamics 365 Project-CRM solution with these tools allows us to exceed our client's expectations at every turn, and with an eye on the future we consider ourselves within the vanguard of the CRM industry.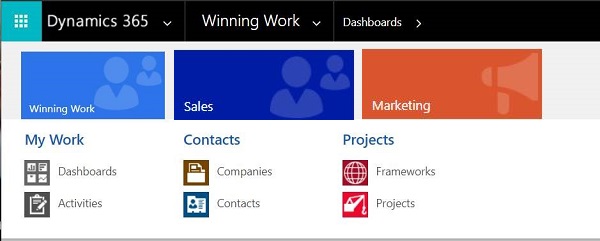 KMS Project CRM
A comprehensive CRM solution designed specifically for industries that operate within the Built Environment. From Main Contractors and specialist Sub-Contractors to Consultants: it works the way these industries work. Download Info Sheet
Building on 20 years CRM experience in project-orientated and manufacturing customers, KMS have produced a solution to service the exact needs of this sector. By dealing with the entire project lifecycle the solution is able to provide its users with a unique 360° view of their business. Download Info Sheet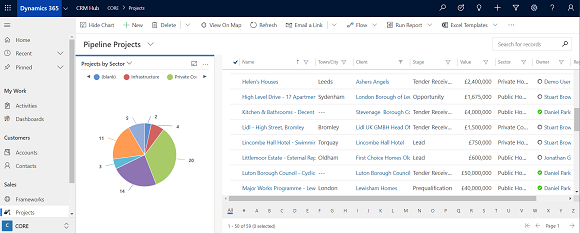 Customer relationship management (CRM) can help reduce costs and increase profitability by organising and automating business processes that nurture customer satisfaction and loyalty in the sales, marketing, and customer service fields.

SALES tools for sales professionals

MARKETING campaigns and tracking

CUSTOMER SERVICE for a compelling client experience
Other KMS Tools
System Connector
Need to connect your CRM system to other systems? Of course you do! The KMS System Connector is a light-weight service that allows you to connect your CRM or other systems with a database connection.
Causeway Estimating
KMS is a lead partner behind the leading Estimating system in the UK and Middle East. The new Estimating 2019 version of Estimating with full cloud connectivity is proving very popular. KMS also supplies a link for users who want to connect CRM and Estimating.
Project-base
KMS is actively helping existing Project-base users migrate to Dynamics CRM when they are ready. Project-base is the classic and award winning construction specific Sales & Marketing CRM solution from KMS. Still widely used throughout the UK, it is fair to say that most new and certainly international customers are going for the Dynamics based solutions above.