Dynamics 365 allows you to provide compelling customer service experiences that build customer loyalty. Empower your people with tools that simplify case management, streamline escalations, improve knowledge sharing, and enable more effective account management, all while helping to contain service costs.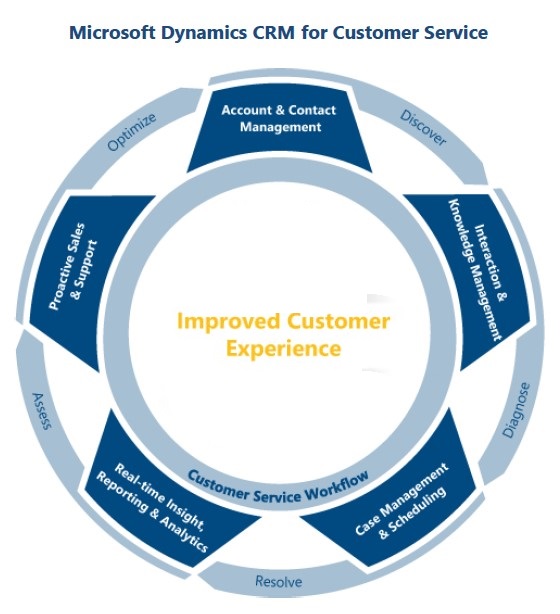 The functionality in CRM allows you to:
– Manage accounts with insight and collaboration
– Enhance customer service with insightful, actionable intelligence
– Stay current with dashboards of customisable real-time analytics
– Respond to cases quickly and precisely
– Simplify contract management to develop and revise customised customer contracts
– Get the right information at the right time
– Streamline scheduling with all resources required to perform a service
Deliver customer information, case management, service history, and support knowledge directly to the desktops of agents, customer service representatives (CSRs) and supervisors.
Give them easy-to-use tools to deliver consistent, efficient service that enhances customer loyalty to sustain long-term business and increase lifetime value. Microsoft Dynamics 365 provides a comprehensive customer service solution that is familiar to users, completely customizable to your business processes, and can scale to meet enterprise demands.