Measure, Monitor and Manage your business. Having got your CRM system up and running with users being able to carry out their work more efficiently, you will want to monitor your system and measure the results achieved by your team.
-Sales Dashboards
-Marketing Dashboards
-KPI Dashboards
-Service Dashboards
Over the years KMS has implemented many such dashboards for it's customers. No more running multiple (often out of date) reports to analyse where your business is at, get your business critical data "as it happens".  Stay one step ahead of your competition.
Dashboards within Dynamics CRM can be role based so each user sees the information that is relevant to their role, on top of this the dashboards are is easily configurable at a user and company level. No CRM system is complete without a Dashboard!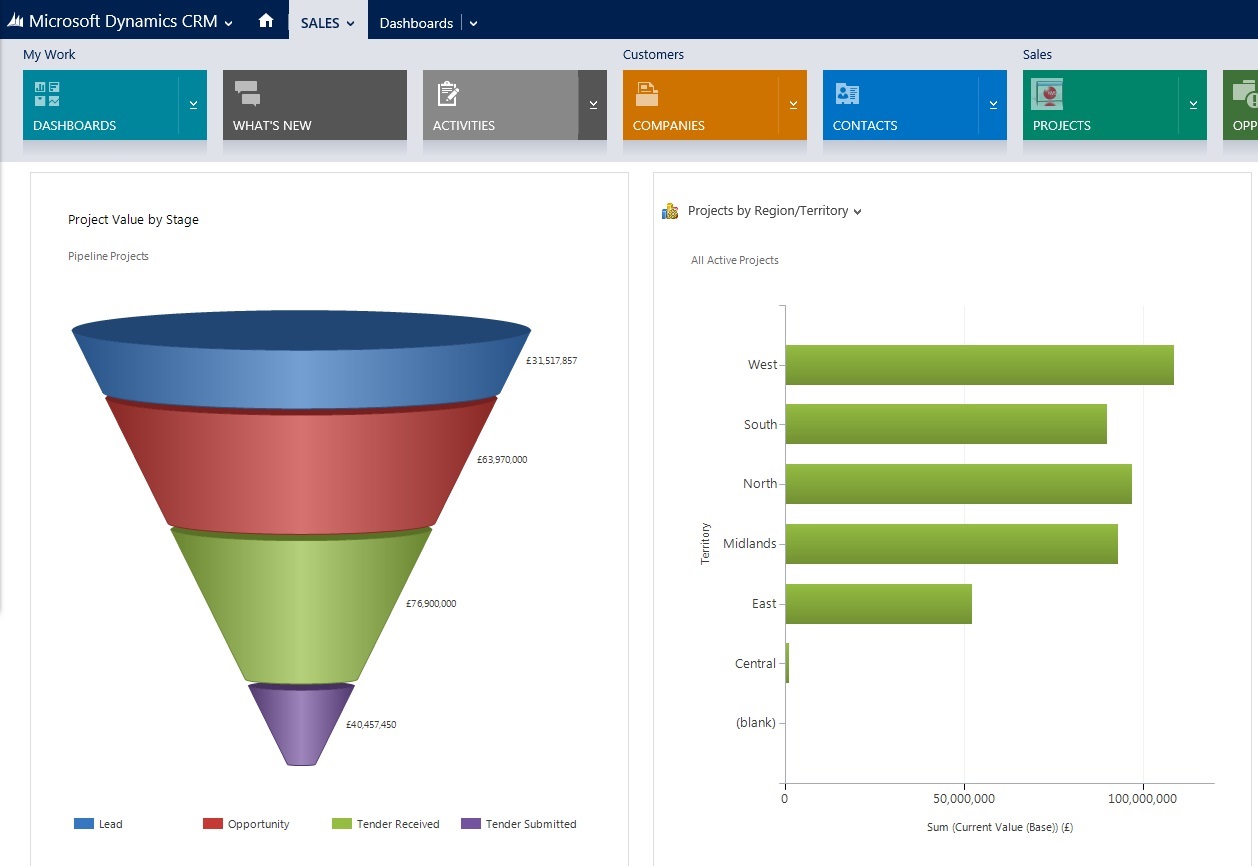 Typical CRM Dashboard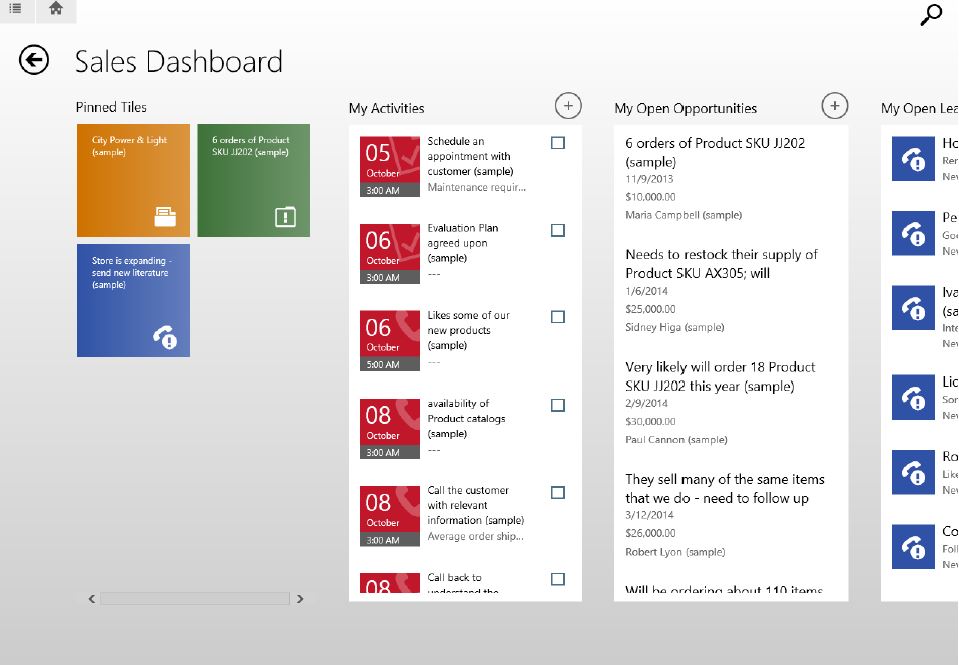 Mobile Dashboard