Microsoft Dynamics 365 business software provides a holistic, comprehensive set of marketing capabilities so you can target your customers effectively. Transform every touch point into a marketing opportunity and harness the undiscovered potential within your customer base. With familiar and intelligent marketing capabilities in Microsoft Dynamics 356, you can market more effectively, improve productivity and gain actionable insight into your marketing efforts.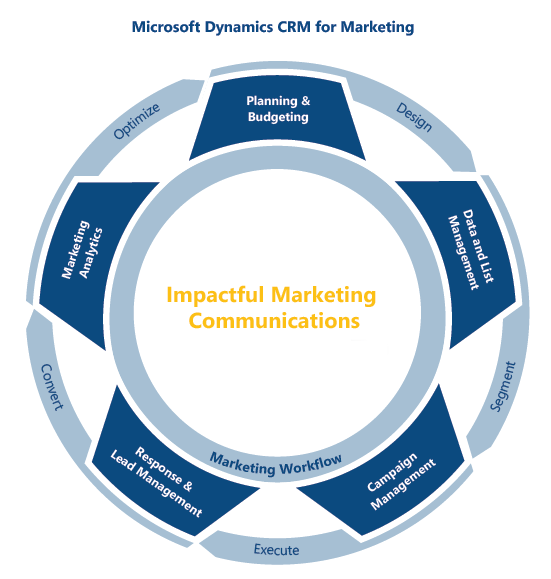 Marketing functionality within Dynamics allows you to:
– Pinpoint your Marketing efforts
– Execute smarter campaigns
– Gain a detailed view of the customer
– Report and analyse all Marketing efforts
– Streamline lead tracking and conversion to opportunity
– Simplify campaign execution
– Develop and target lists more efficiently
All of this gives you an end to end view of your Marketing efforts allowing you to report and analyse your targeted efforts for future campaigns and provides your sales teams with the information they require to pursue any leads.