You've all heard it before – "there is an API." And the rest is left up to you. There might be an API, but there is no connector. Alternatively you can use heavy-weight (read: expensive) tools like SSIS, BizTalk or Scribe to connect your system to other systems
The KMS System Connector offers an alternative to the above scenarios. Connect your CRM system to any other system, simply, quickly and cost effectively.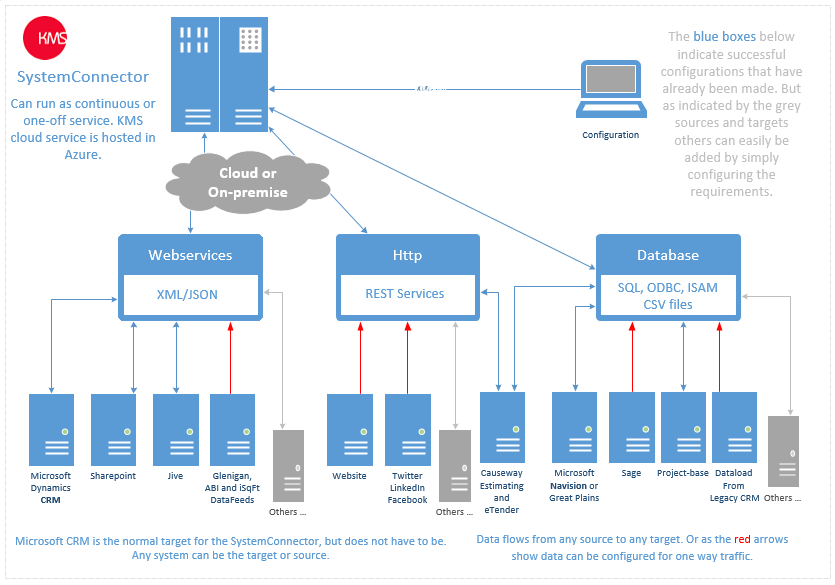 Contact KMS to find out how to connect your CRM system (or in-fact any system) to other systems. Connections can be made in a number of days rather than weeks.