Hear what KMS customers think about their ongoing relationship with the team
If an issue arises with our system, we have always been extremely happy with the speed of resolution from KMS. "Idan (KMS Support Consultant) has been amazing in providing help and support, and has always been quick to deliver"
Alessandro Sartori – Technical Manager - June 2021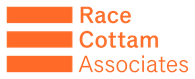 "KMS Project-CRM system has transformed the way we manage contacts, track projects and share information as a marketing team. Working remotely made it all the more apparent that we needed a CRM system to better manage our database and share knowledge.

KMS have a tried and tested system which fitted well with our specific needs as architects. We were able to tailor the systems to suit our needs, and the training provided means we have the skills to be able to refine the system further as we use it more.

The system has enabled us to be far more efficient, working smarter, and being more connected despite working remotely. This really has transformed the way we operate."
Pauline Lake - Director, March 2021

"RED were delighted with the completed project by KMS – it really ticked all our boxes in terms of how it could be adapted to suit our business needs. We really see data-driven decisions being at the heart of what do at RED in order to provide service delivery excellence.

Now we have the ability to integrate so much more information into one central point than ever before, and this can only help us to become better at what we do. In particular the Microsoft Outlook email integration within the CRM has been a real game changer – allowing all our users to see what's happening at each stage of a project's life means that we can have much better visibility of business-critical information."
Jonathan Nash, Head of Sales and Estimating – RED Systems – March 2021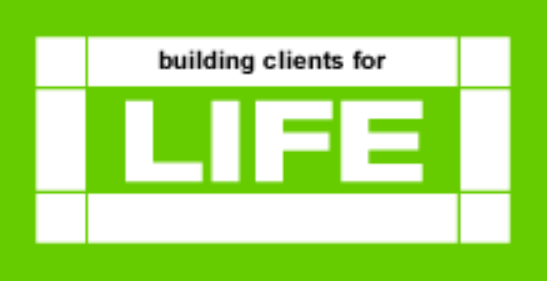 "The team at KMS and in particularly our account manager, Paul Doerr, have been highly efficient in setting up our version of the system. They have also responded quickly to any maintenance requests and for a number of changes to our existing reports. KMS is an invaluable tool and assists us in our business planning and strategy moving forward."
Martin Brackpool, Business Development Director– Life Build Solutions – March 2021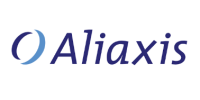 "For many years KMS have been supporting and assisting the Aliaxis Group with their Dynamics 365 system in their multiple different business divisions in many countries.

The initial remit was to implement Dynamics CRM one division at a time using an agile / scrum approach with weekly work streams with daily standup meetings addressing the upcoming tasks.

The first Aliaxis division that had Project-CRM delivered in this manner was Akatherm, the entire project including the specific customisations was delivered within six weeks. Other divisions that followed were also delivered in a timely manner.

Over the years KMS has been working with Aliaxis there have been many complex customisations that have been introduced to facilitate ease of use. One such feature was enabling the ability to automatically switch both the business process flows and the visible data entry form depending on the opportunity sales route selected and the division / region of the business. In this way users always had an agreed and clearly defined structured process to follow, aiding their sales. Another requirement was to be able to bring many important items of information together from different entities for an Account Plan SSRS report, the added complexity here was that the report had to be translated into multiple languages and currencies.

In the first year of running this agile approach, internally the Dynamics CRM Implementation team, won team of the year at the Aliaxis Group awards ceremony. KMS were a key member of the team and it was nice to know that the success of the team had been acknowledged by the entire company."
Tobias Henne, Dynamics 365 Project Lead – Aliaxis
"With complex and well-established systems in place, we came to KMS for their ability to build a tailored system around our existing business processes. This included our specialised specification sales process with multiple and varied customer relationships, and a custom forecasting entity, tailored to our specific requirements. Currently (2020) in development we have a products and pricing module, with bespoke processes to handle our pricing from supplier price to sales margin and a customer system based samples process.

KMS have been able to deliver this and more, and we have taken advantage of their wide knowledge of the PowerPlatform with the development of several PowerApps and PowerAutomate processes. Their knowledge has enabled custom processes to be created and for existing functionality to be adapted to our needs. At each stage of our project they took the time to understand our business processes and offered practical solutions for us to consider, whilst keeping us focussed on overall project timing, and our budget. As development continues on the system, we're hoping to be bringing more of our business processes into the CRM, and looking forward to working more with KMS."
Claire Hendren, Operations Manager – Domus Group

"Prior to the CRM KMS supplied, we had had several different attempts at setting up CRM systems. None had been a success, and worse than that we had ended up with different systems in different departments. Working with KMS was different. They sat down with our Sales, Marketing and Service departments, to work out the business objectives. KMS then translated this into a working system based on Microsoft Dynamics CRM.

Paul at KMS has been especially helpful he has continued to work with each department to ensure the system works for the company as a whole as well as each department. The support provided by KMS has been outstanding, and all project work has been completed on time and to a high standard. We would recommend KMS as your CRM provider from concept and implementation through to maintenance and support."
David Gregson, Managing Director – Applied Photophysics