Getting Started
Get a Power BI Pro license from your CSP (Cloud Solution Partner) and install the Power BI Desktop app
Open Power BI app
From the welcome screen the user can 'Get data' (connect to data source), access 'Recent sources' or 'Open other reports'.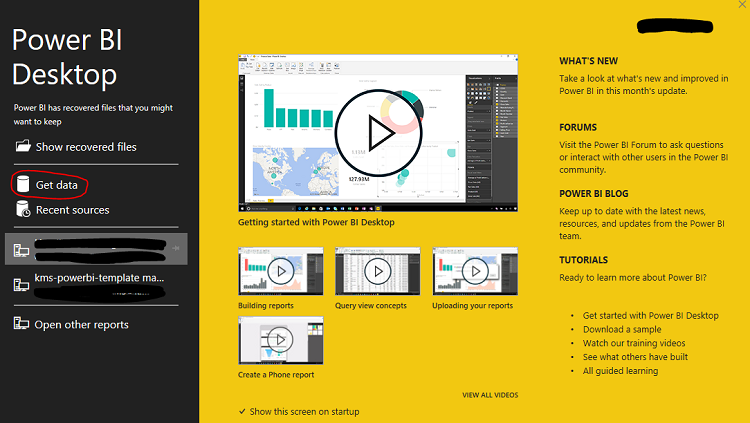 If you close the welcome screen, you will see the report view. On the left-hand side the menu gives access to the Data view and the Relationship view.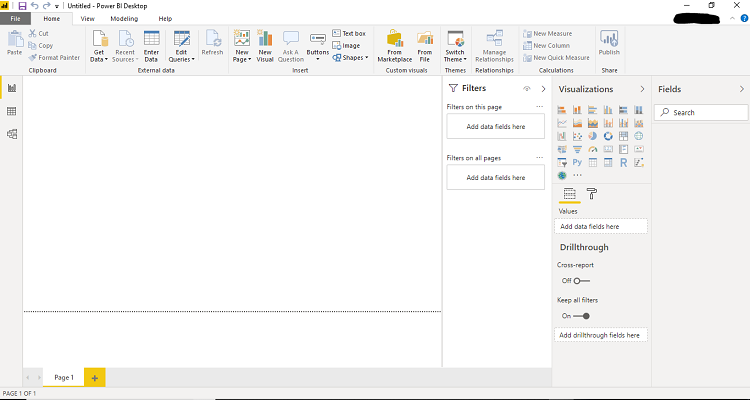 Connect to the 'data' source
Click on 'Get Data' from the top menu bar. Then click on 'More'.
Select 'Online Services' and then 'Dynamics 365 (online)'.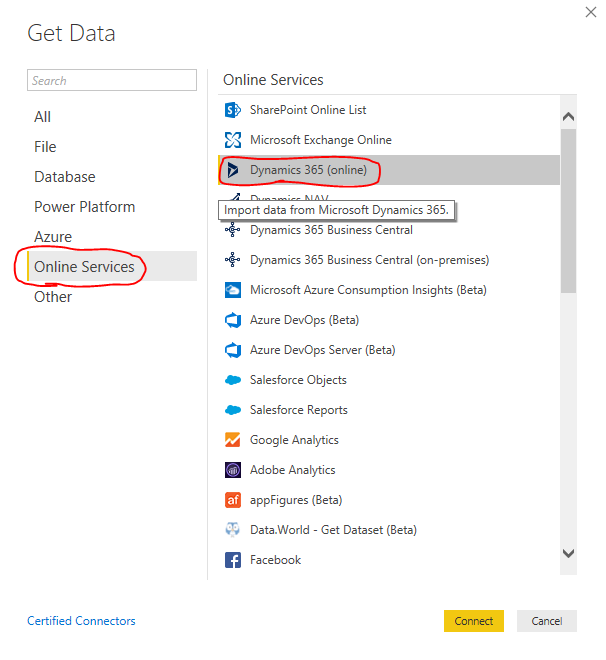 In the prompted screen enter the 'Instance Web API' of your Dynamics 365 system. This can be copied from within your Dynamics 365 system | Settings | Customizations | Developer Resources |.


If already signed in the navigator window opens showing available database entity tables. Select the tables then click OK.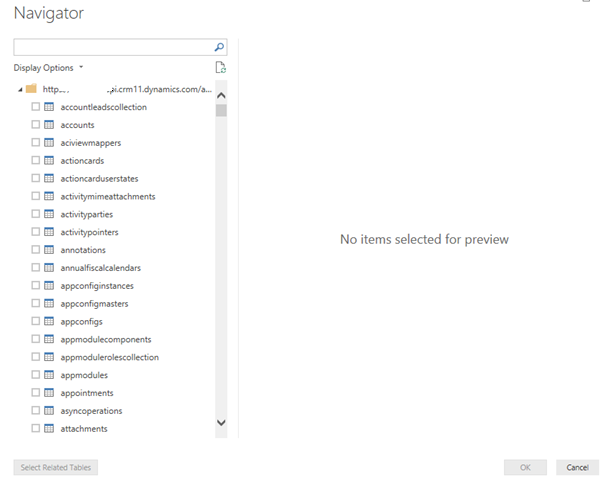 Then 'Edit Queries' prior to loading the table. Load the query into Power BI Desktop by clicking on the Close & Apply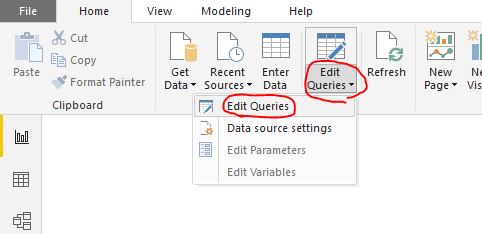 They can then edit, tailor and shape the data by carrying out a series of transformations like removing columns (that may not be of interest) and editing headers etc. Then 'Close & Apply' for the changes made to be saved.
Add visualisations and reports in the Power BI Desktop Report view. We have five key areas

The ribbon provides access to common tasks with reports and visualisations
The Report view or layout where visualisations (charts / grids of data) are created
The Pages tab area where you can select or add a new page.
The Visualisations pane, here you can change visualisations, colours or axes, apply filters, drag fields, etc.
The Fields pane, where you can query elements and filters can be dragged into the report view, or filters can be dragged into the filters area of the visualisations pane.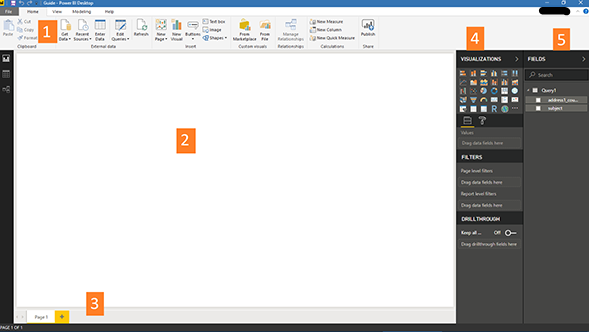 Please see a dashboard with some visualisations that we have displaying stages of projects, the work type of the project, a breakdown of project sector and the location of these projects in the 'UK'.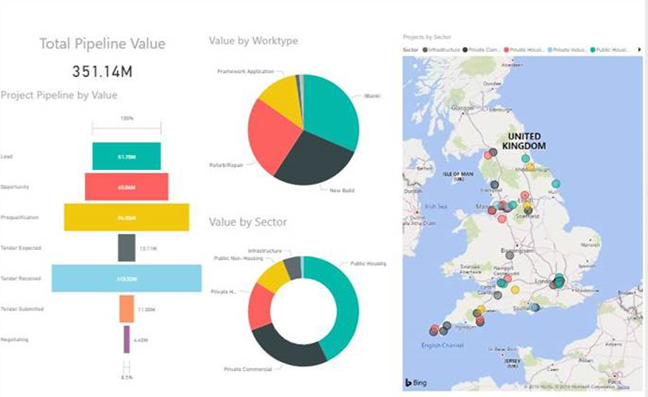 Sharing Reports / Publishing / Inserting into Dynamics 365
To share the report it can be saved as a .pbix file and published to the Power BI Service, the 'Workspace' needs to be selected.
Once it is published to the workspace, it is the possible to login to 'Power BI' in the browser and the report can be shared.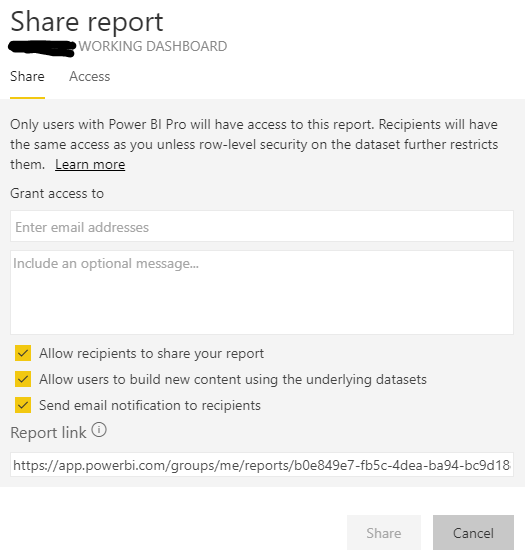 The user you wish to share the report / dashboard with does need to have a Power BI Pro license.
It is also possible to share the report as a personal dashboard inside 'Dynamics 365'. For this to be an option a system setting inside Dynamics 365 needs to be applied. Please go to | Settings | Administration | System Settings | go to the 'Reporting' tab and allowing embedding of Power BI visuals.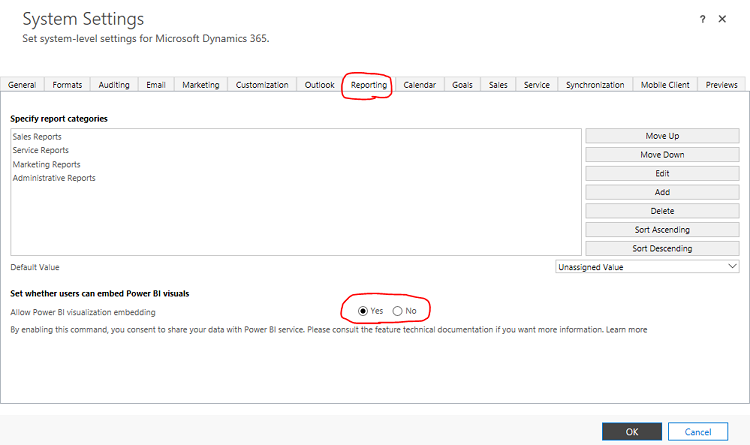 Now when a user goes to the | Sales | Dashboards | area and clicks 'New' there is now an option to add a 'Power BI Dashboard'.

This new Power BI Dashboard can then be shared with other CRM users in the system who have a Power BI Pro license assigned to them.