The new Dynamics 365 App for Outlook is a great new way of linking emails and tracking appointments to Dynamics 365 on all devices. Occasionally users may get an issue with the 'app', there is a new way to run diagnostics within Outlook and scan for potential issues.
The quick way to access the 'App for Outlook Checker' and to run diagnostics on Outlook is to open the Dynamics 365 pane (launch the Dynamics 365):
Wait for the details to appear: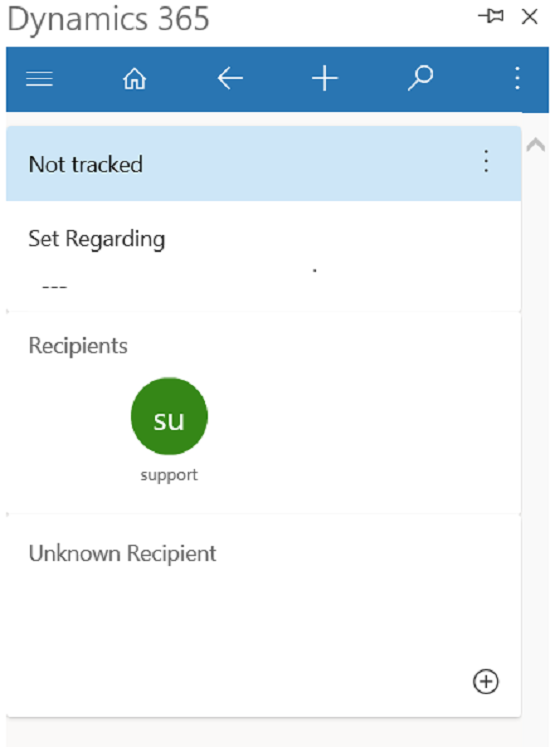 Then you need to press 'ALT + CTRL + Y' on your keyboard.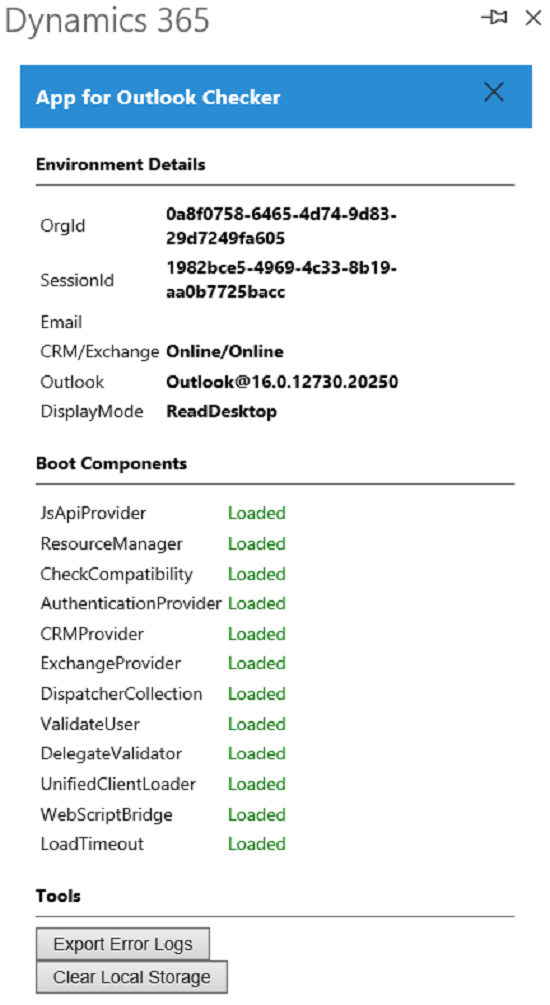 The 'App for Outlook Checker' should show all the working functions on the page.
You can also 'Export Error Logs' or 'Clear Local Storage' from there.