Microsoft Dynamics 365 business software gives sales professionals fast access to useful data online or offline so they can work efficiently and spend more time selling. Streamline and automate your sales processes and enable sales people to create a single view of the customer to help ensure a shorter sales cycle, higher close rates, and improved customer retention.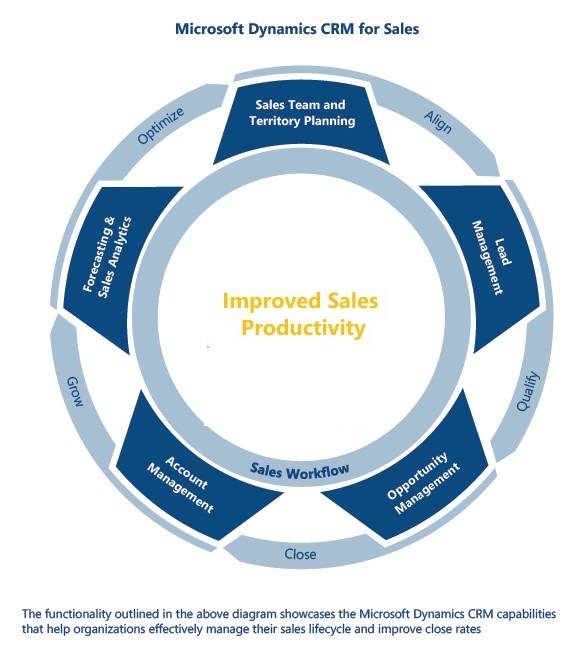 The Sales Force Automation functionality in Dynamics CRM allows you to:
–

Create a centralized, customizable view of your customer's history to better understand and meet their needs

– Improve Sales qualification

–

Shorten the sales cycle and improve win rates with lead and opportunity management, automated lead routing, sales process management, and competitor tracking.

– Analyze sales performace

– Gain a comprehensive view of sales data

– Manage and automate sales processes

Process flows within Dynamics help you keep track of your Sales Pipeline on top of ensuring 
you are capturing relevant information required at each stage


All of which allows you to drive successful customer interactions weather it be in the office or out on the road accessing CRM from your iPad, allowing your users to gain better visibility and improve decision making.