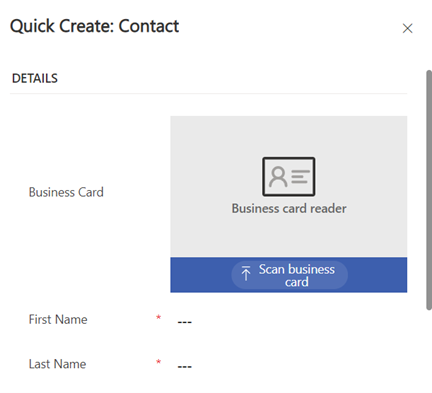 A little-known feature in the Dynamics 365 Unified Interface that has gone under the radar is the Scan Business Card button.
This feature just needs to be added to the 'Quick Create' form for Contacts.
Our blog post details how to set it up in both different customization interfaces and the potential permission issues that users may face when using the feature. With our step-by-step guide, you can scan and save time like a pro!
To put this feature in place within your Dynamics 365 environment, click on the link below.